The Latest Insurance Lady Marketing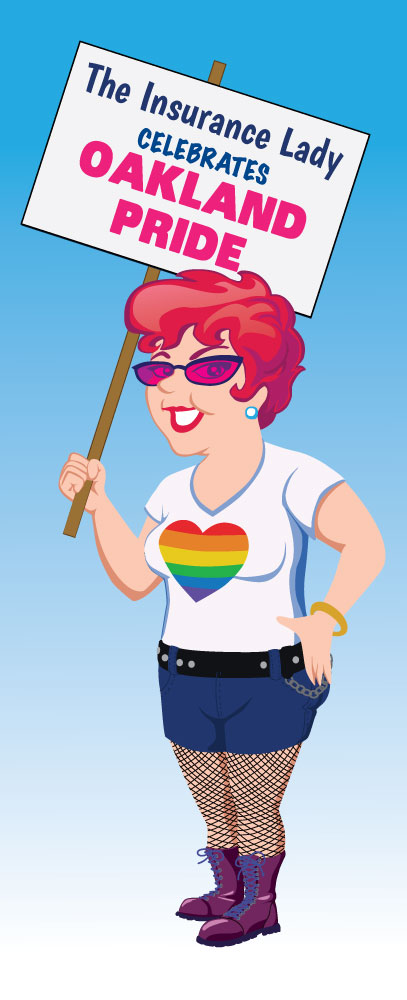 It's a been a busy year for Secret Fan Base and the Ruth Stroup Insurance Agency. Farmers Insurance. We've updated graphic design for her vehicle fleet, event booth signage and more. This booth at the 2018 Oakland, CA LGBT Pride Day festival was a big hit that led to numerous requests for insurance quotes!
When your client lets you dress her mascot in fishnets and purple combat boots with a wallet chain for Oakland Pride Day…thats' a good client.
We love working with Ruth because she's a community oriented business owner who is always looking for creative ways to make an impact and who loves to have fun with her branding.