2019 Insurance Lady Marketing
2019 has been a strong year for the Ruth Stroup Insurance Agency so far. The number one Farmer's Insurance agent on the Oakland East Bay, The Insurance Lady celebrated her fifth Best of Oakland award and was featured in Oakland Magazine's Face of The East Bay issue with a spread we put together showcasing the multi-faceted branding we've created together. Advertising in local print publications and direct mail is still an important part of her agency's advertising strategy. It both attracts new customers and builds her community profile. We have created a number of ads placed in programs and brochures for community organizations and school fundraisers she supports. Brand building is much more than visual identity; community involvement and consumer education are cornerstones of Ruth's philosophy which is supported and accentuated by her friendly, consistent and attention getting graphic design and illustration that Robyn Adams and Secret Fan Base can provide.
A greatest hits image of the Insurance Lady project, featuring original concept sketches, car wrap designs and more. We worked with the photographer at Oakland magazine to photograph Ruth perfectly for insertion into this illustration.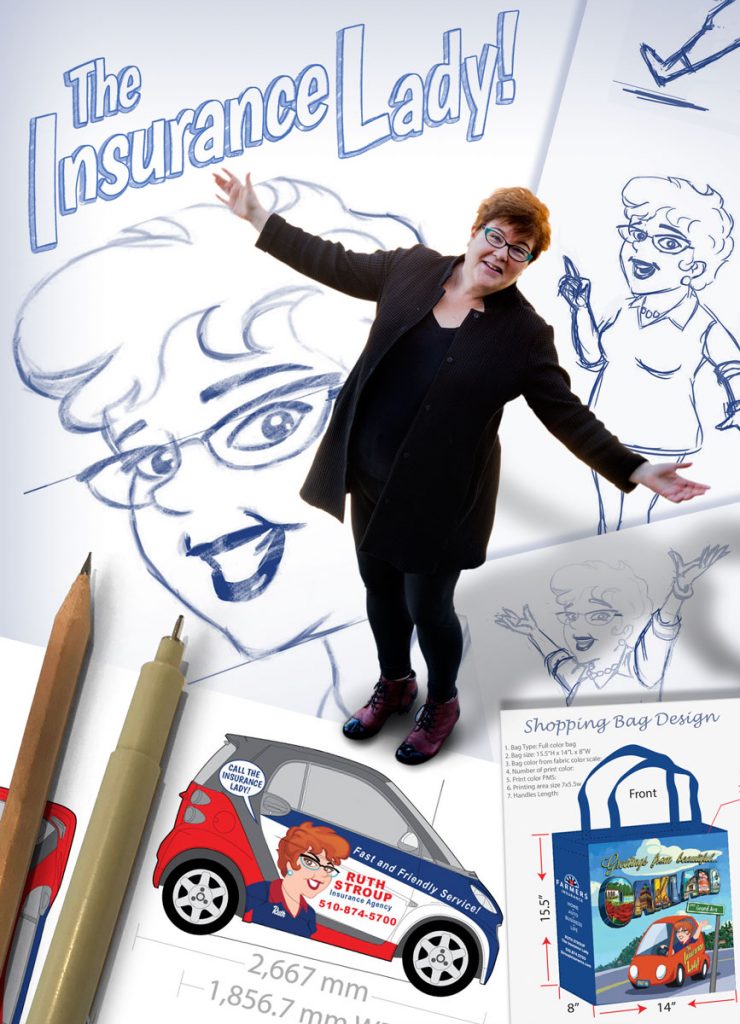 Original illustration for website and newsletter articles about insurance in the volatile Oakland Hills.

Edible East Bay spring advertisement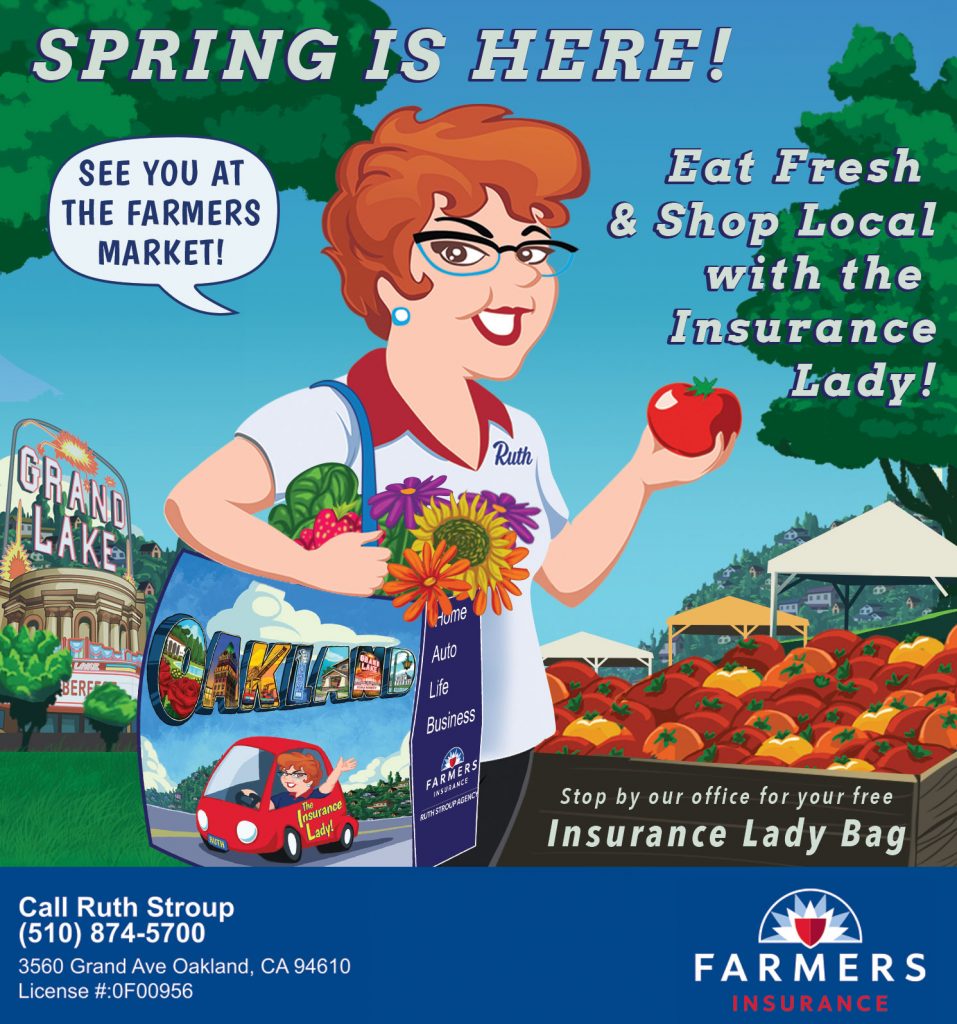 Speaking to parents of teen drivers while supporting Oakland Tech High School music program