Automobile Driving Museum
The cars of Hollywood exhibit was a major attraction for the ADM. We created a simple Hollywood motif for the exhibit materials.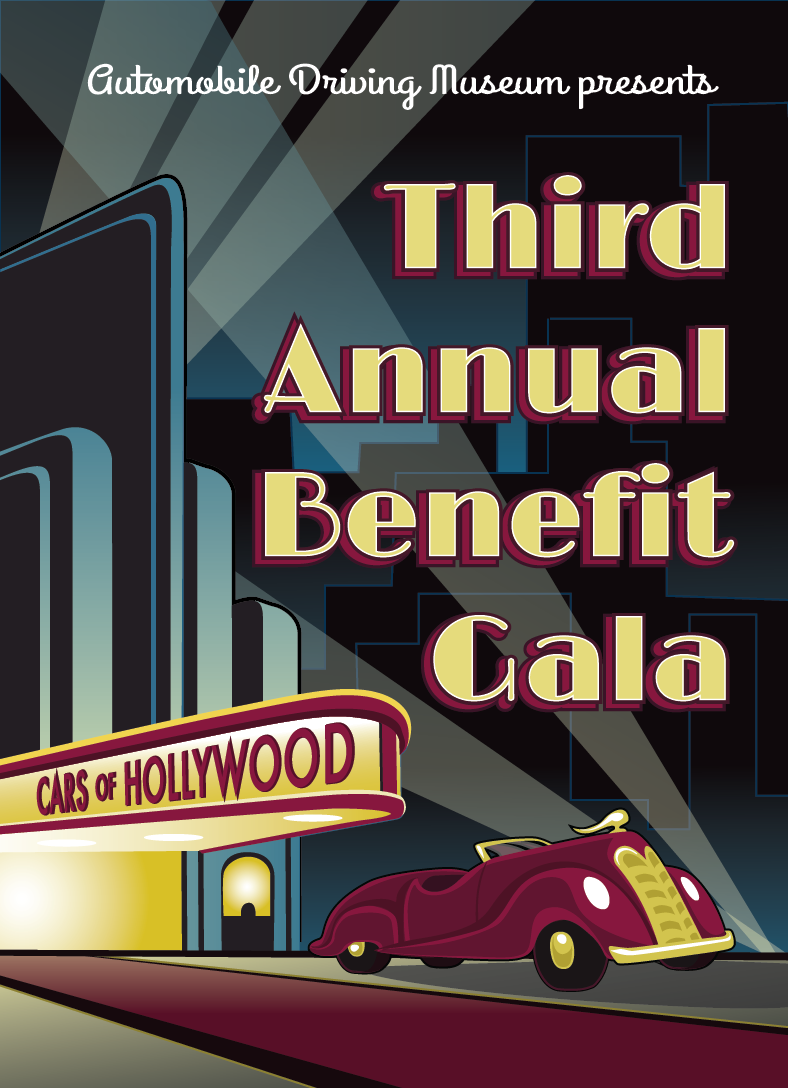 The invitation for the 2015 fundraiser gala was an opportunity to do an illustrated design that played off the Cars of Hollywood theme.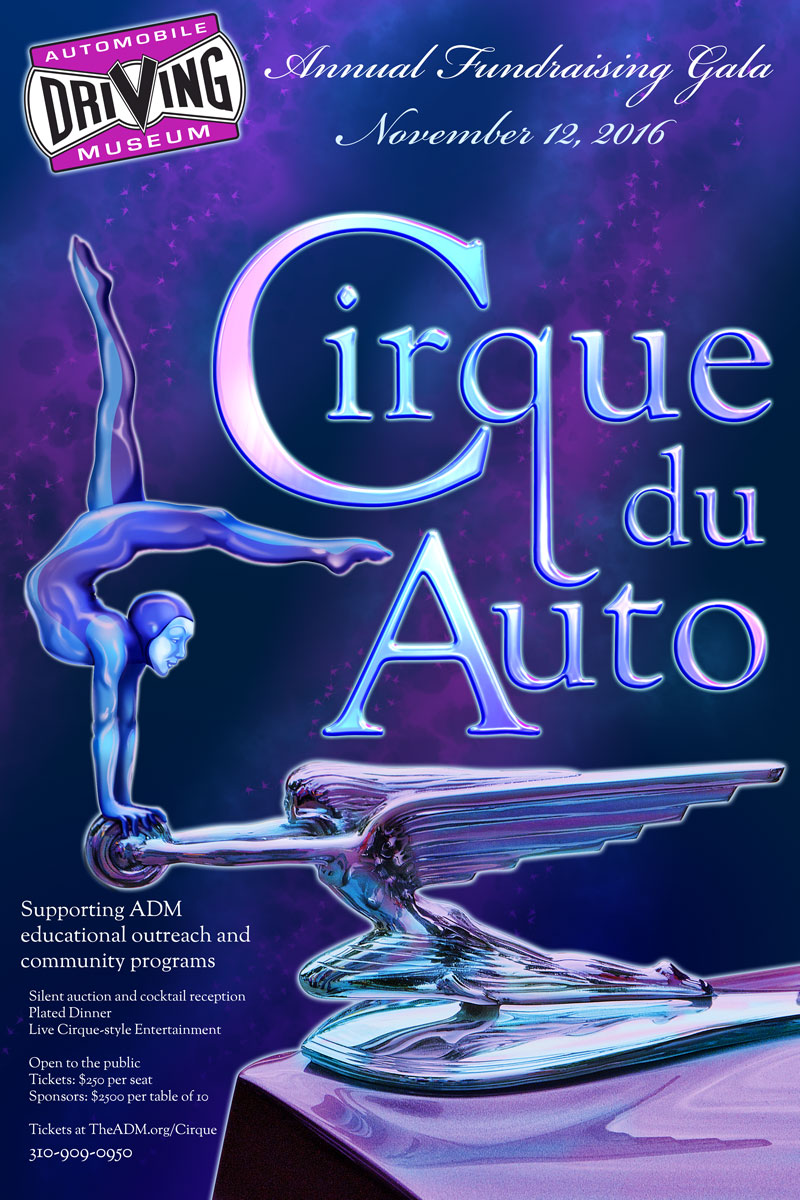 The 2016 Gala had a Cirque theme and utilized a photo of the famous Packard flying lady hood ornament with a digitally painted acrobat.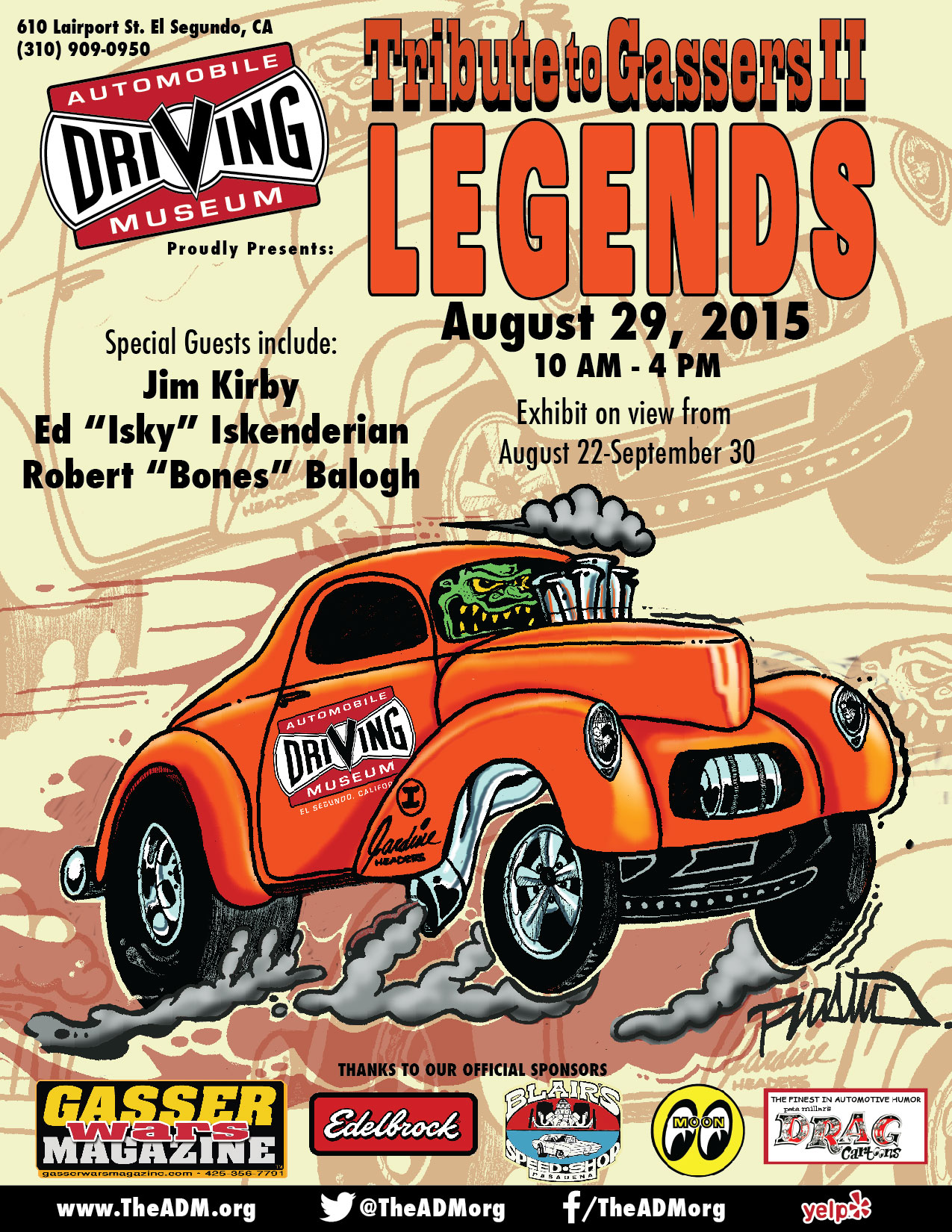 This flyer and poster features a drawing from a hot rod artist that I painted and incorporated into a poster design.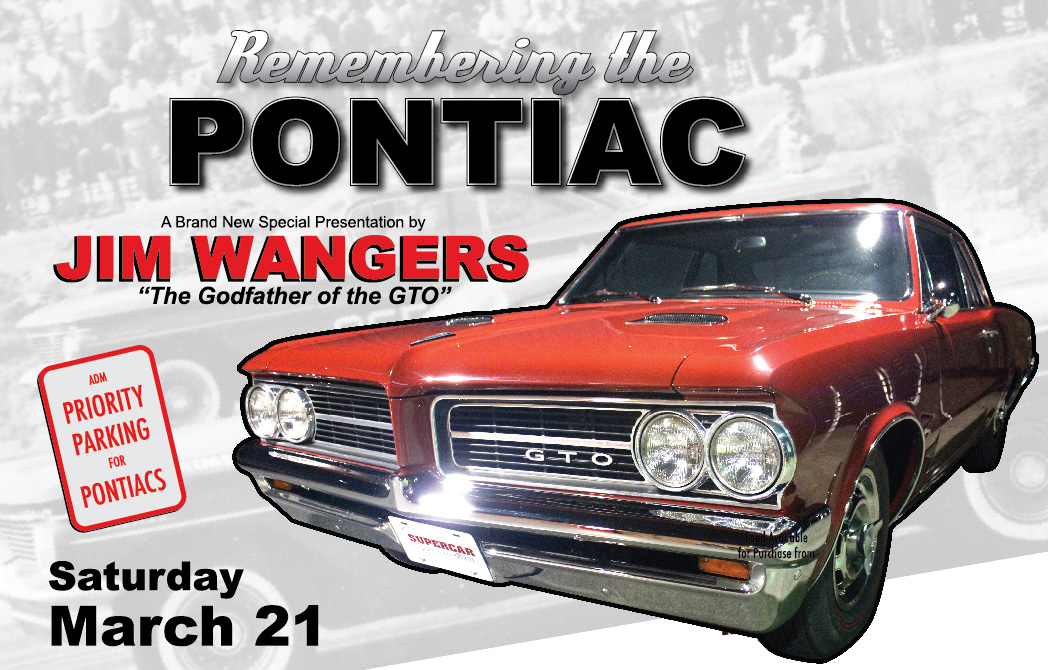 Vertical posters and flyers must also be reformatted into horizontal images for website sliders and featured images.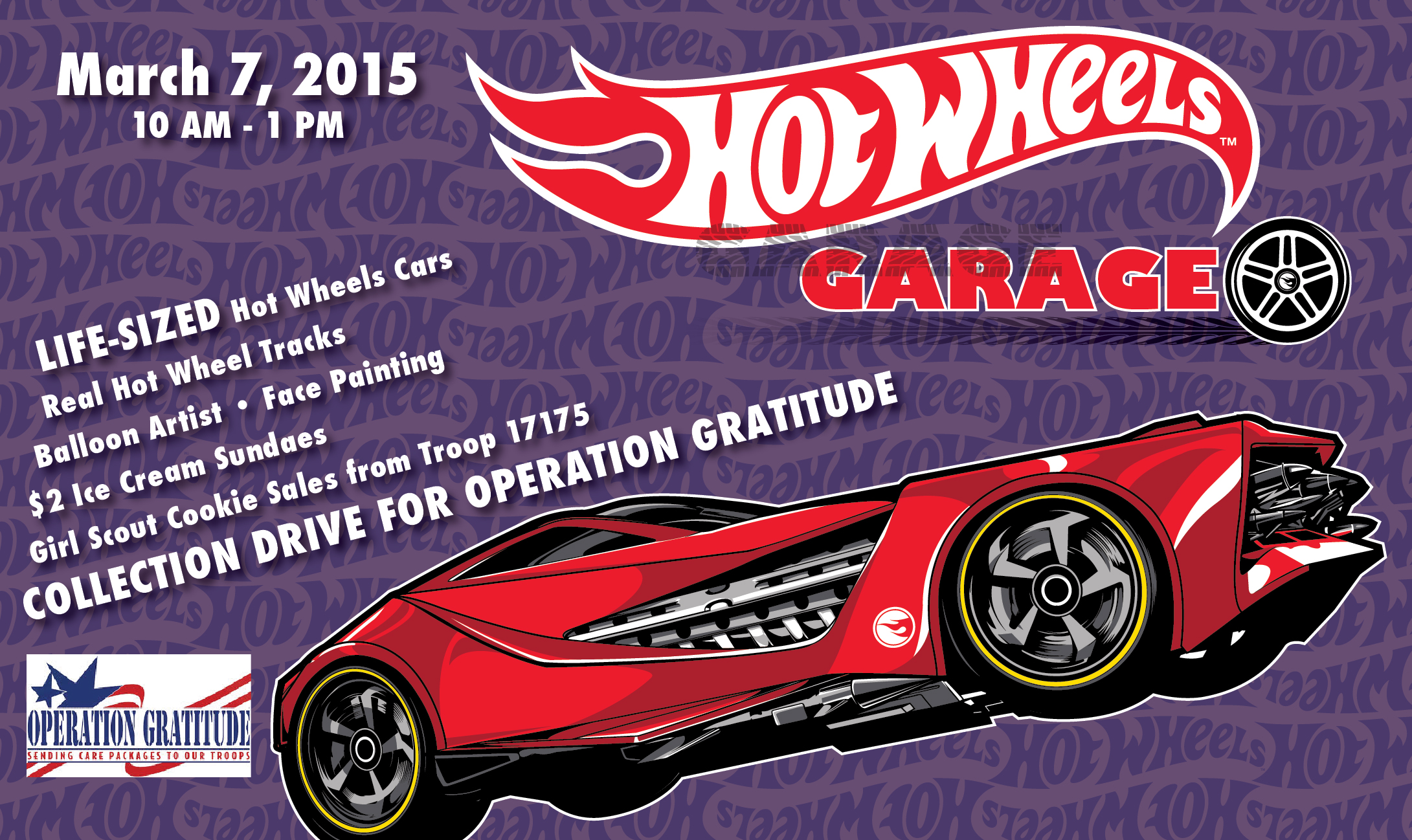 The Hot Wheels Garage is a regular event at the museum and Mattel provides tons of amazing artwork to take apart and repurpose for flyer designs.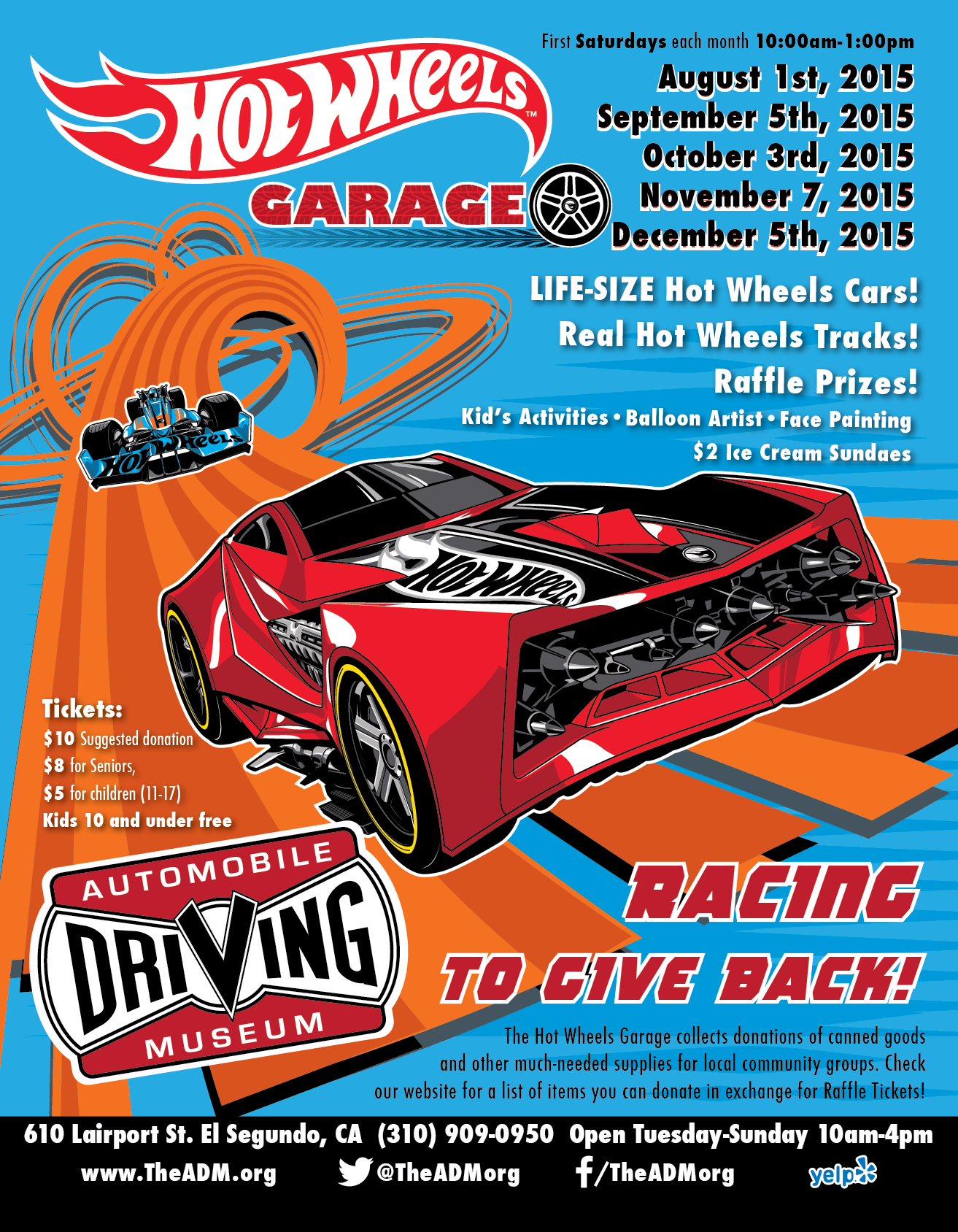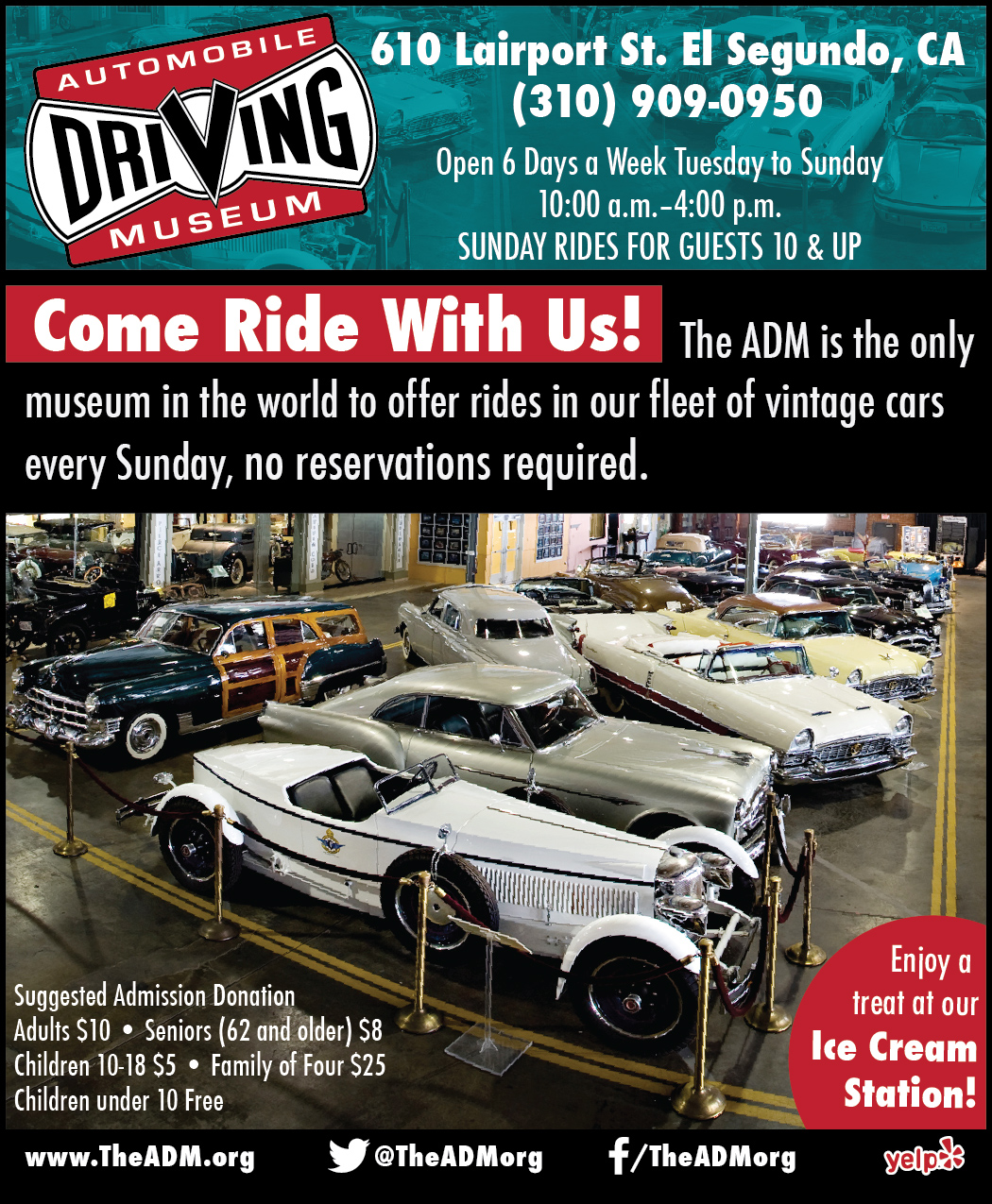 Magazine advertisement utilizing the website branding.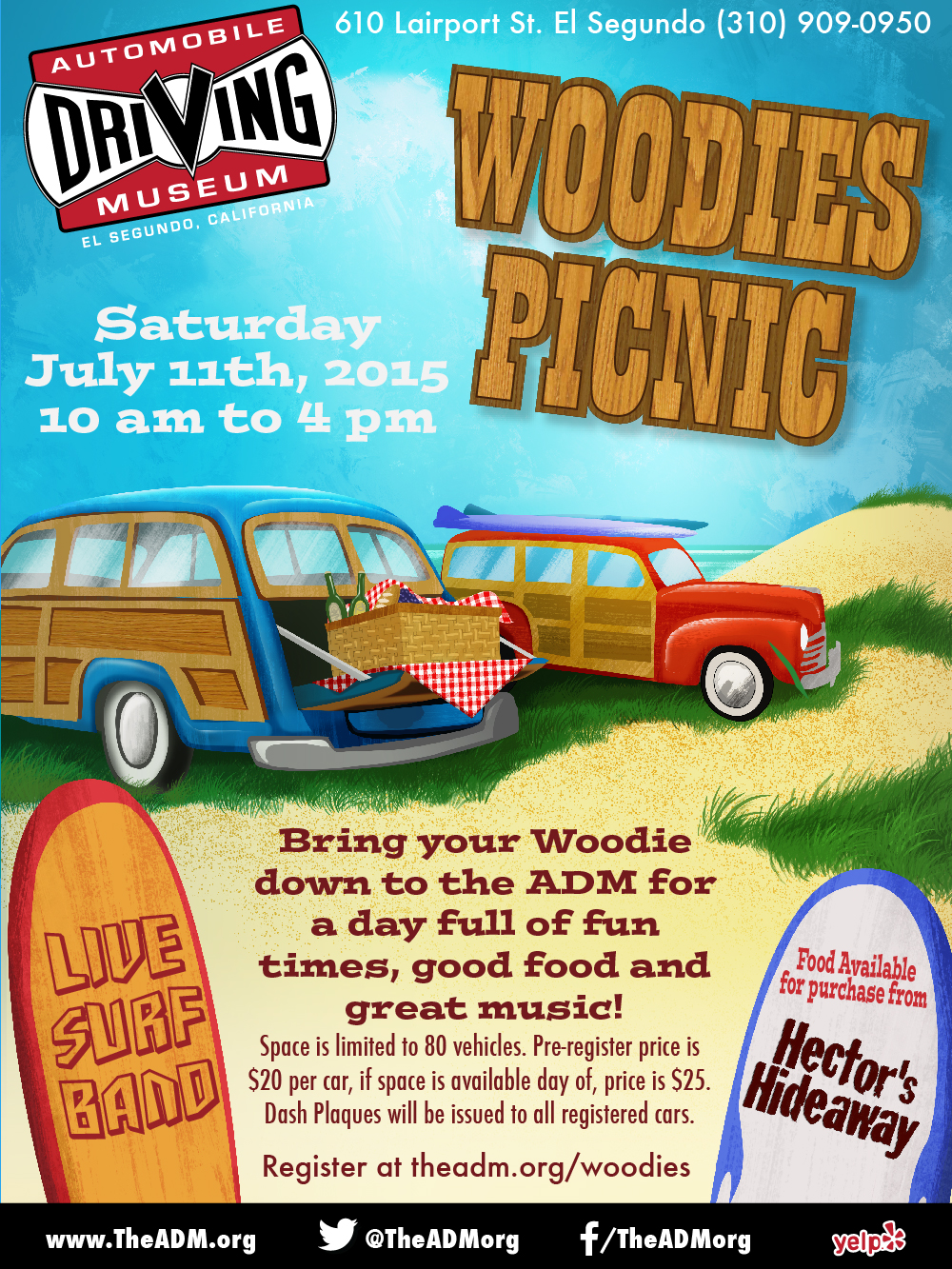 While we had plenty of great photographs of wooden surf wagons, creating original illustration allowed us to expand on the theme of a beach picnic with a vintage feel.