Backdrop Display Digital Downloads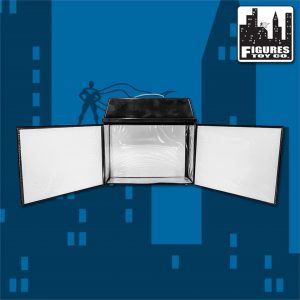 Welcome! This site sells digital downloads of artwork sets designed for the Figures Toy Company Customizable Diorama Playset. The artwork was originally designed for now retired Dida Displays (on view in the gallery menu) and has been re-formatted for FTC.
For best results send the downloaded PDF to your local copy shop for color laser printing on tabloid 11×17 paper. Cut along the edges with an x-acto knife and straight edge and insert into the playset walls according to the guide included in the PDF.
Add optional print and ship: We can ship cut artwork via Priority Mail for an additional $25.
Or, order a FULLY ASSEMBLED set including a brass clasp closure for an additional $110.
I have taken down the original Dida artwork downloads in the interest of simplicity. Email me if you need one of those instead.
Showing 1–12 of 18 results
Showing 1–12 of 18 results