The mission of Sandra Bryson MFT and Parent Mindfully is to help parents set limits for their children and themselves around technology. This illustrated image slider tells the story as succinctly as possible and is the foundational image for the Parent Mindfully website and the iconic image on a 2 sided folded business card.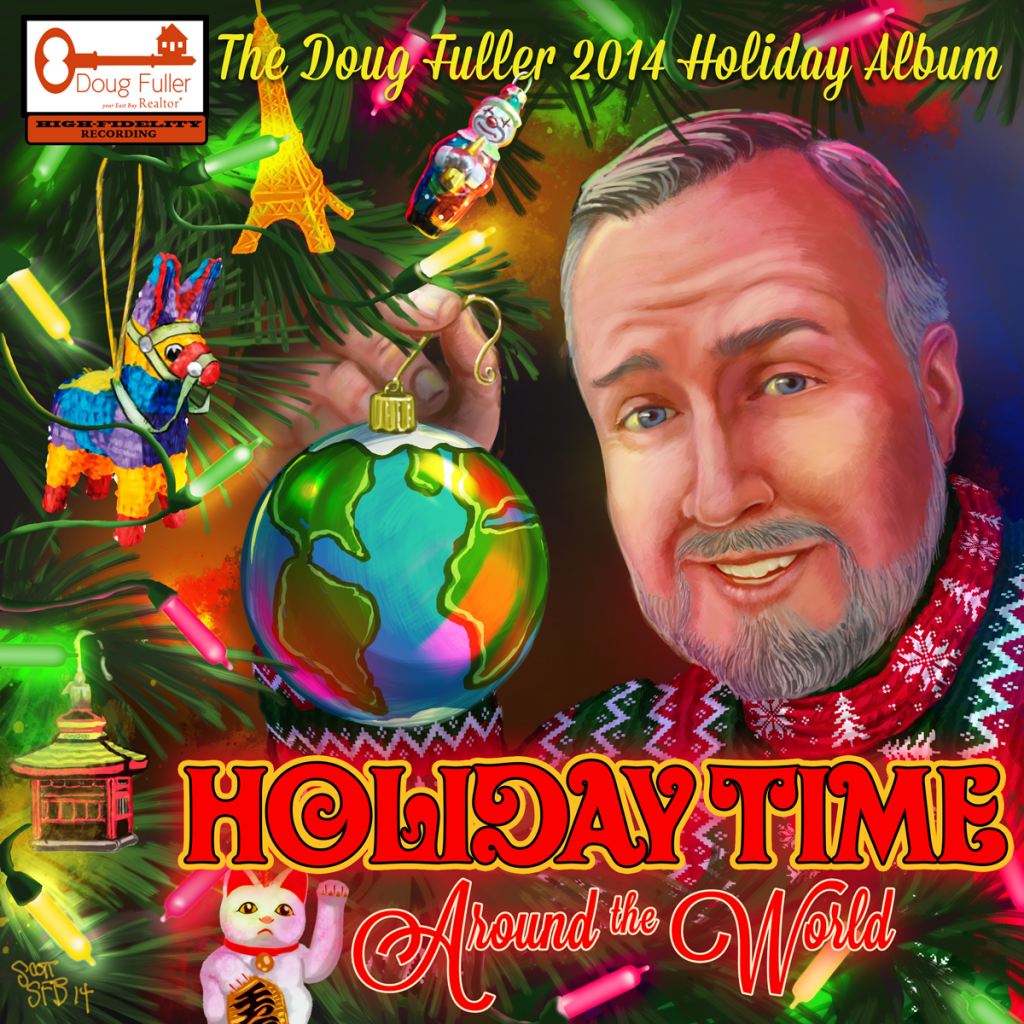 Oakland, CA Realtor Doug Fuller has incredibly eclectic taste in Christmas music. Each year he puts together a Christmas CD for his friends and clients with a wonderful mix of unusual holiday music. He asked me to create an album cover for this year's Holidays Around the World mix.
I wanted to do a painted album inspired by classic Christmas albums of the 50s and 60s by artists like Dean Martin or Bing Crosby. This is a Photoshop painting that relies heavily on photo reference to establish a strong likeness and using textured art brushes to achieve the look. A super fun project for both us, this got rave reviews from his fans.
This is a perfect example of what Secret Fan Base is all about. I admire Doug's unique style and world view and was able to create something wholly original that celebrates and highlights what his fans love about him.