Triple Nickel Racing Team of Lafayette, California already had great logos and a bad-ass race car, but need help putting it all together in a cool package to attract fans and sponsors. I redesigned their website, created promotional and fundraising flyers and a digitally painted promotional comic book for an ongoing fan campaign.
The previous website was rather conservative for a rough-and-tumble off-road race car. I gave it a weathered look and used their car's trademark raw sanded metal finish as the background of the website. Using Slider revolution, and HTML5 animated image slider I created a dynamic introduction to the website and it's new web-comic feature.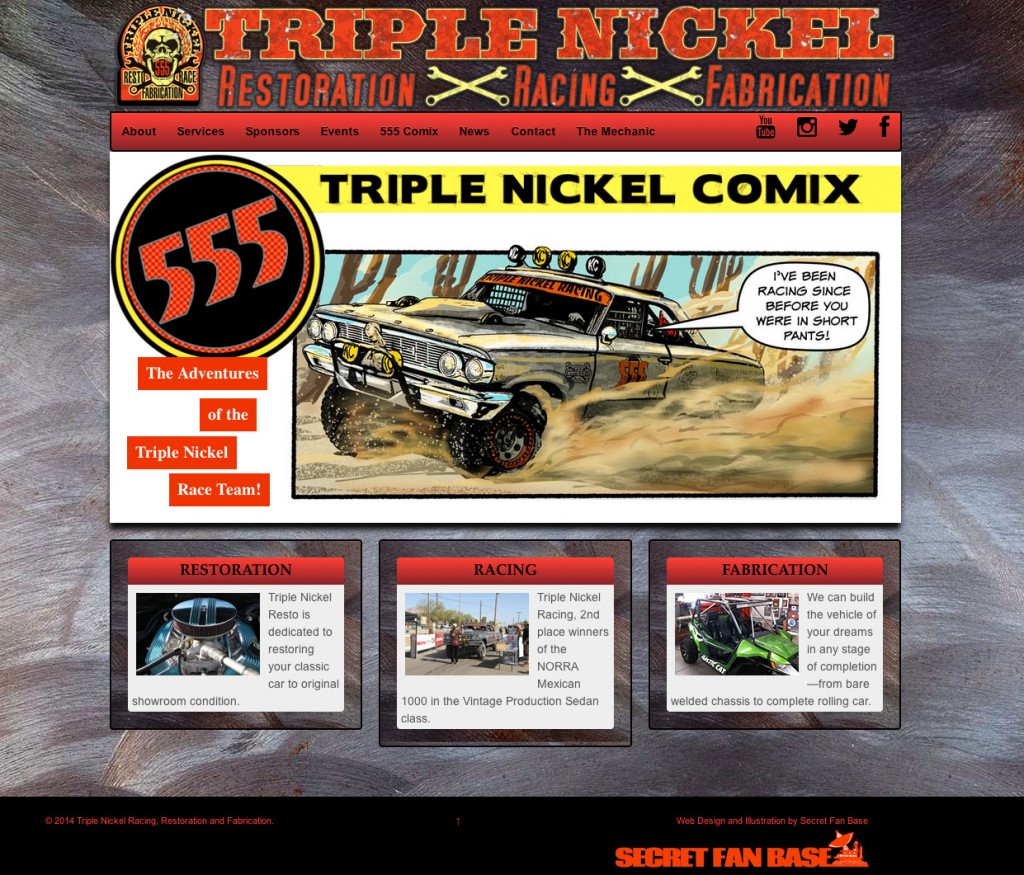 The comic was created in Photoshop. I used  photographs of the car and team members as the basis for the art which allowed me to create the complicated vehicle quickly and accurately and then give the piece more life and spontaneity through drawing and painting. The story was crafted by me inspired on an anecdote the team was fond of. A richly illustrated inside joke that lets the reader feel like they are on the team.  It was broken down into slides for he website but also printed in a 2 page flyer to give away to fans at car shows.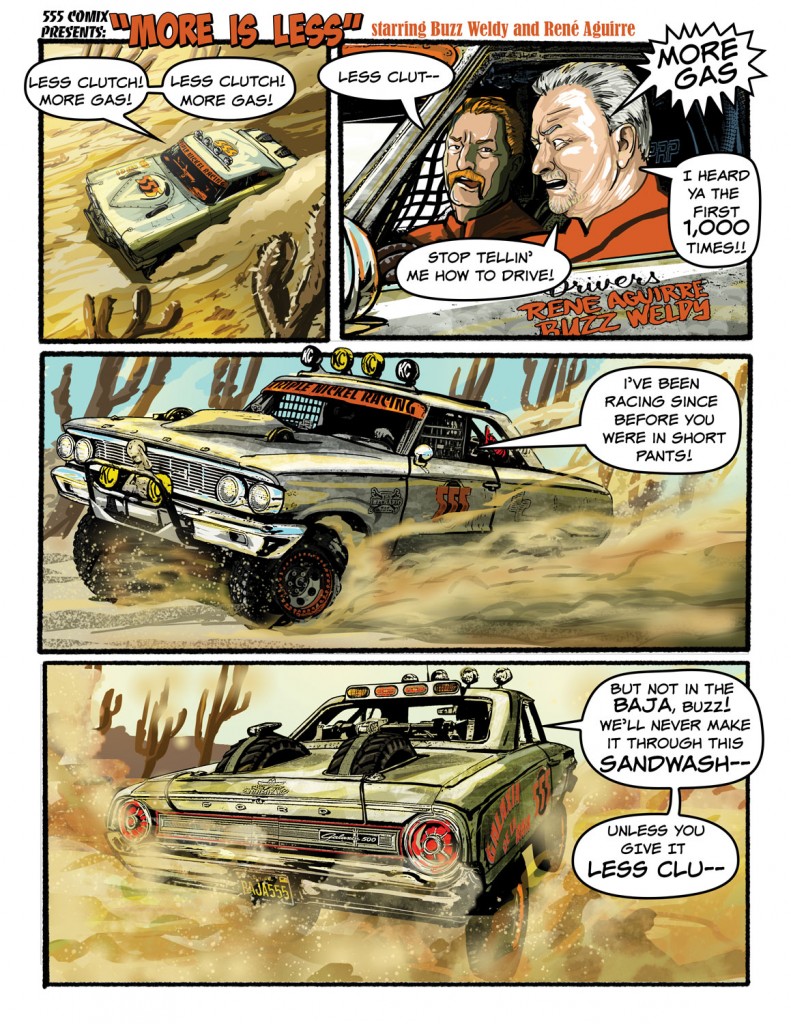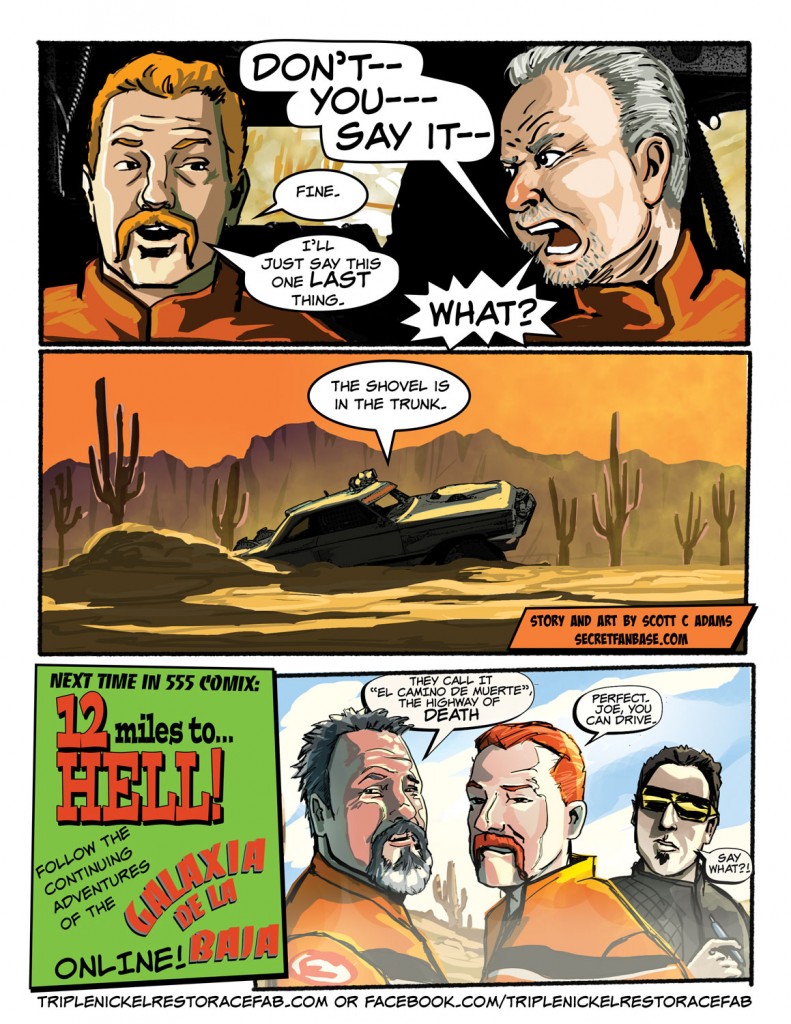 The project that started it all was a quick flyer to raise sponsorship money. Using their logos and photographs I was able to turn a stale email into a wild presentation that captured the spirit of adventure the team wanted to convey.