A selection of print ads, postcards and other items produced for the Insurance Lady in 2013.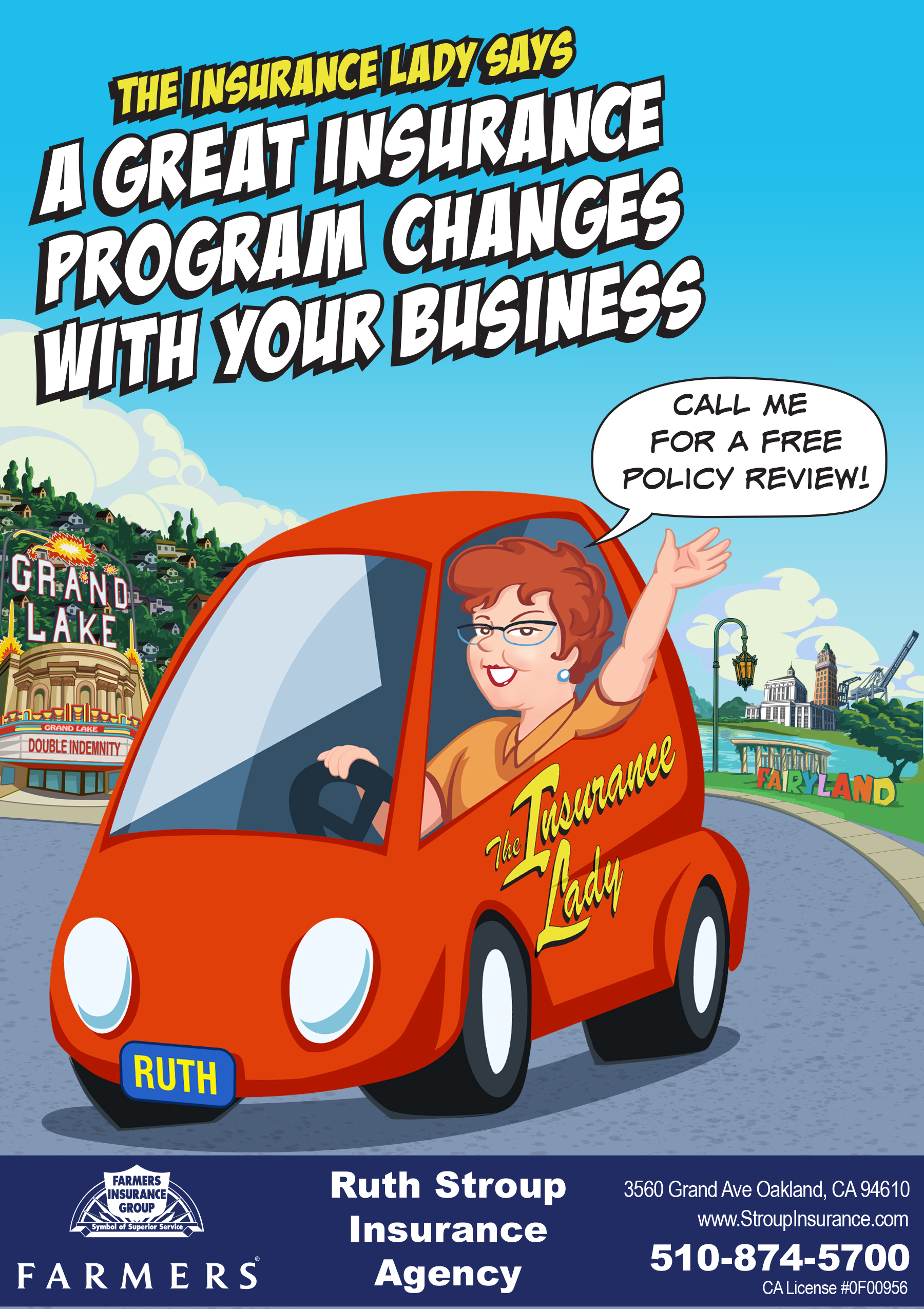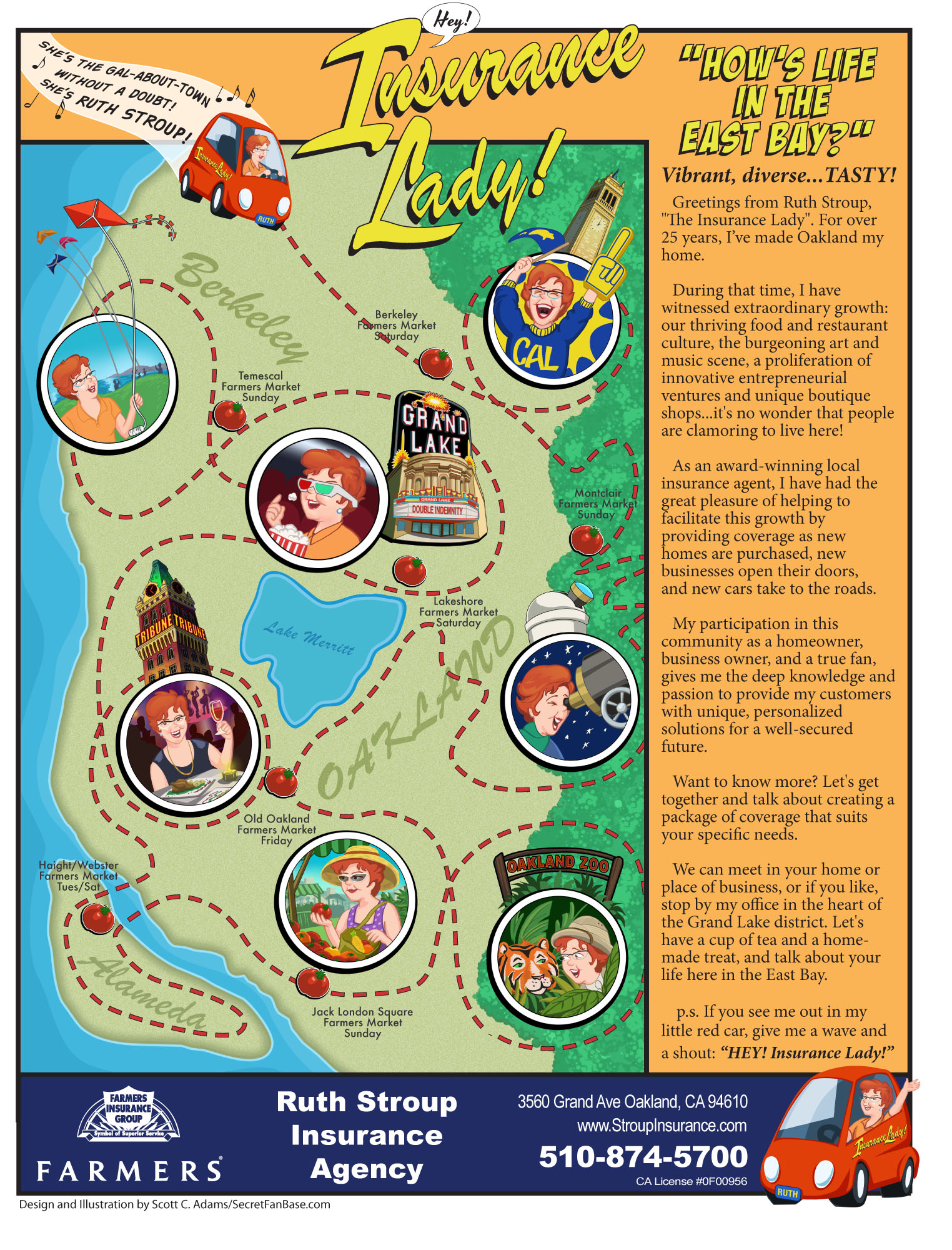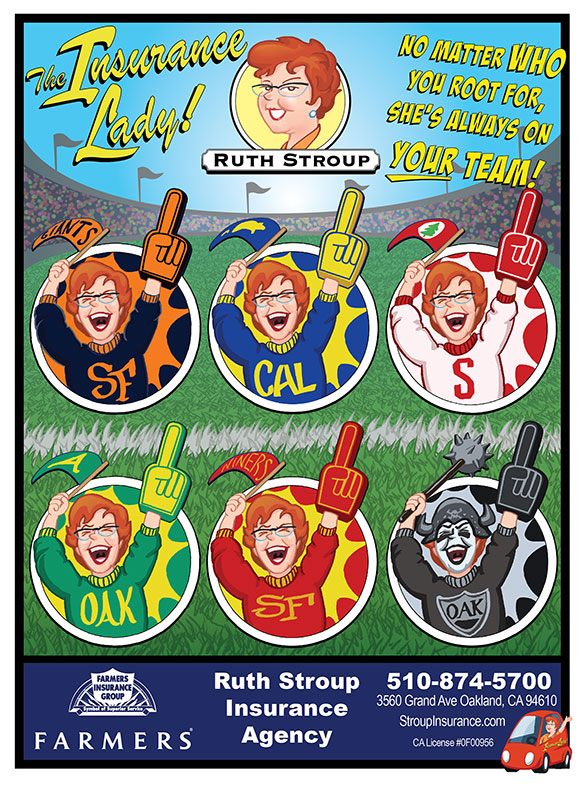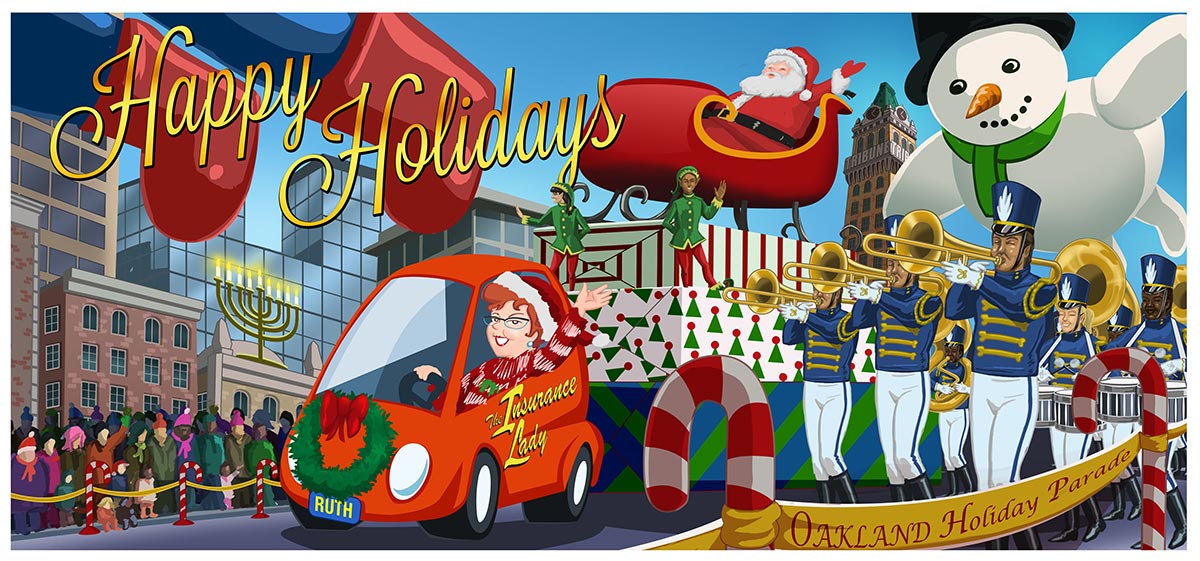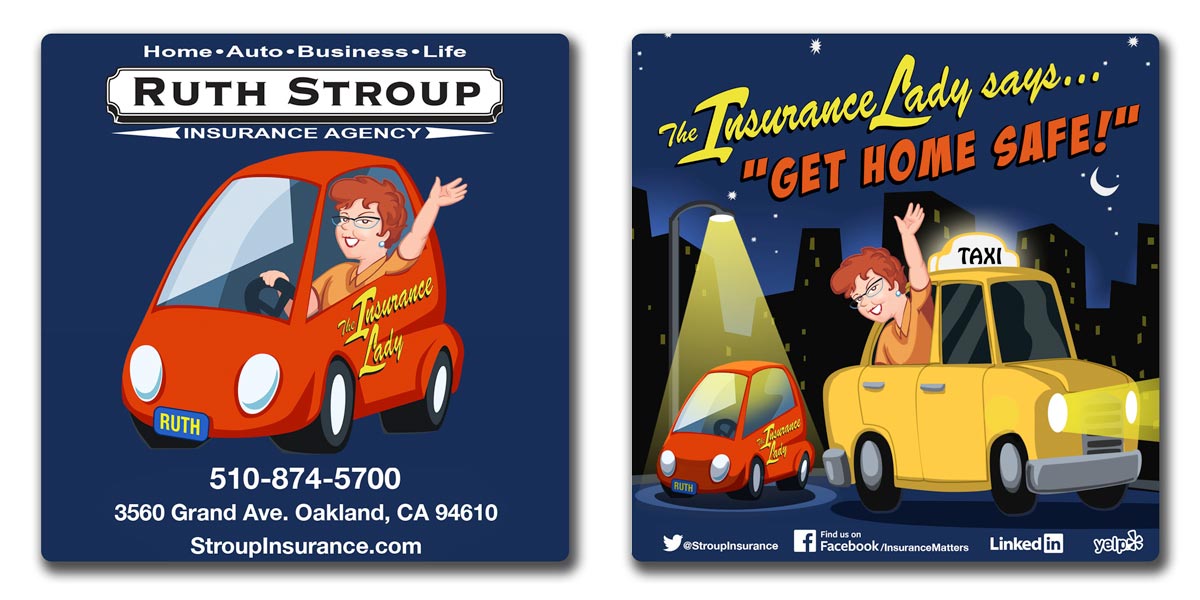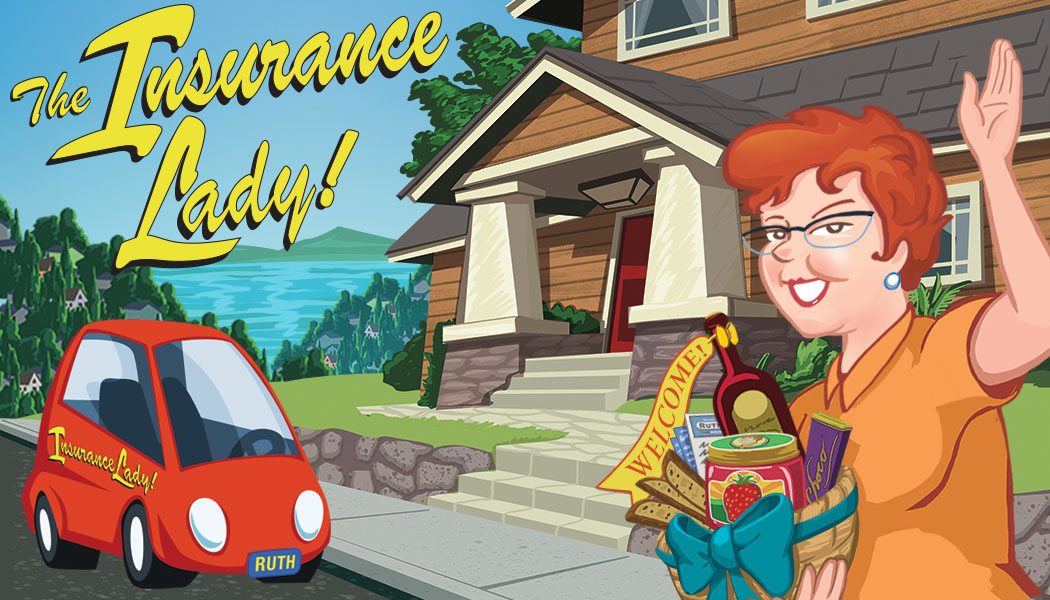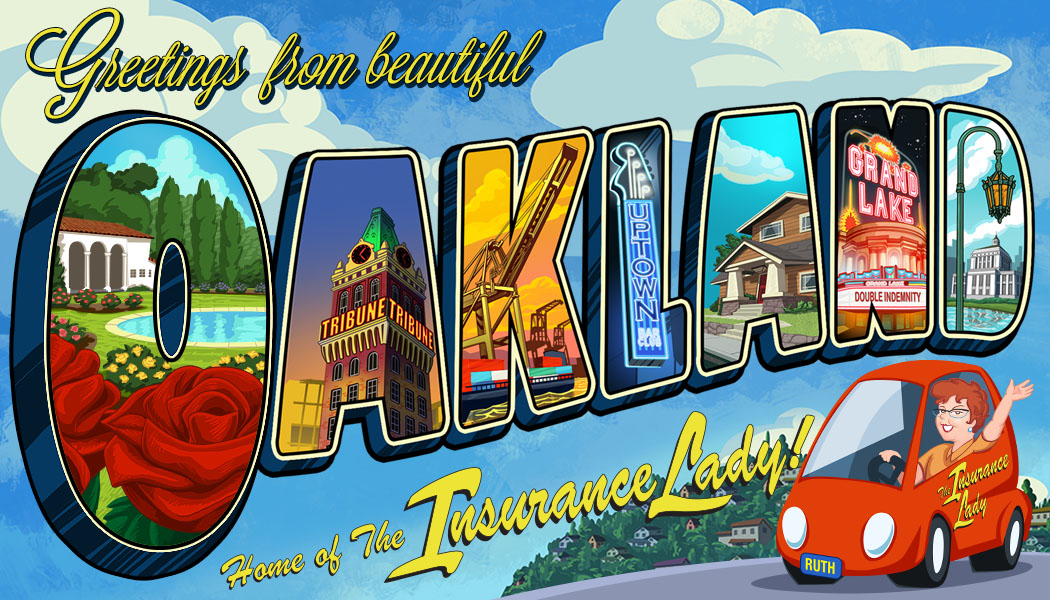 The cartoons below were created as icons for the StroupInsurance.com website.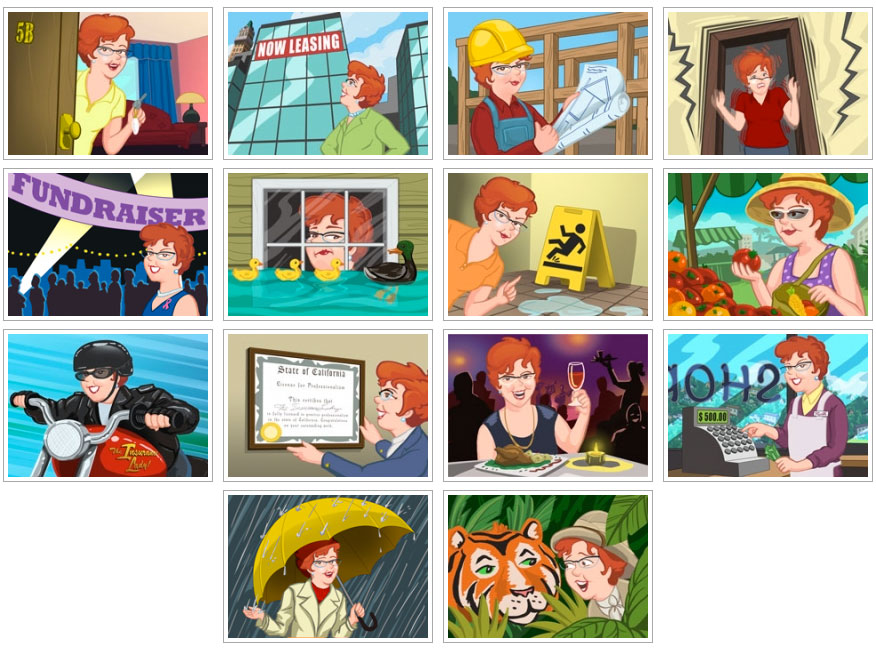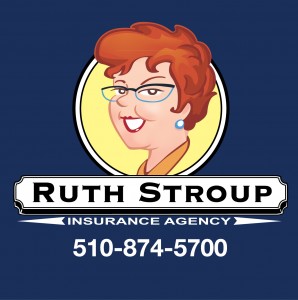 Ruth Stroup Insurance Agency is a fast-growing, community-minded Farmer's Insurance agency in Oakland, CA.
Ruth Stroup had been the face of the agency in all of the marketing, and with her fiery red hair, warm, inviting personality, and trademark little red Smart car she is an instantly recognizable member of the community.
She wanted to grow that persona without having to be the literal face of the agency.
In talking with her, she told me that everywhere she went, people who had seen her ads knew her as "The Insurance Lady", and in that moment the concept was born.
We were not concerned with creating a true likeness or spot-on caricature. I aimed for a representation of the Ruth's spirit that was warm and fun and that would also fit well in a professional financial services context.
This project was squarely in my wheelhouse. A cute and sassy character with a slightly retro vibe, she comes with her own customized vehicle (The Ruthmobile!) and a passion for celebrating her community.
Ruth and I were both fans of the classic "large letter" tourist postcard and wanted to do our own, updated version as a way of showcasing community pride in a lavish, fun and familiar way.

While creating this fully illustrated digital image required a significant investment of time, the elements within it were useful in several other pieces, such as the map of the Bay Area that we used in her Oakland Magazine full page advertisement. In addition to design and illustration I helped craft the message of the copywriting.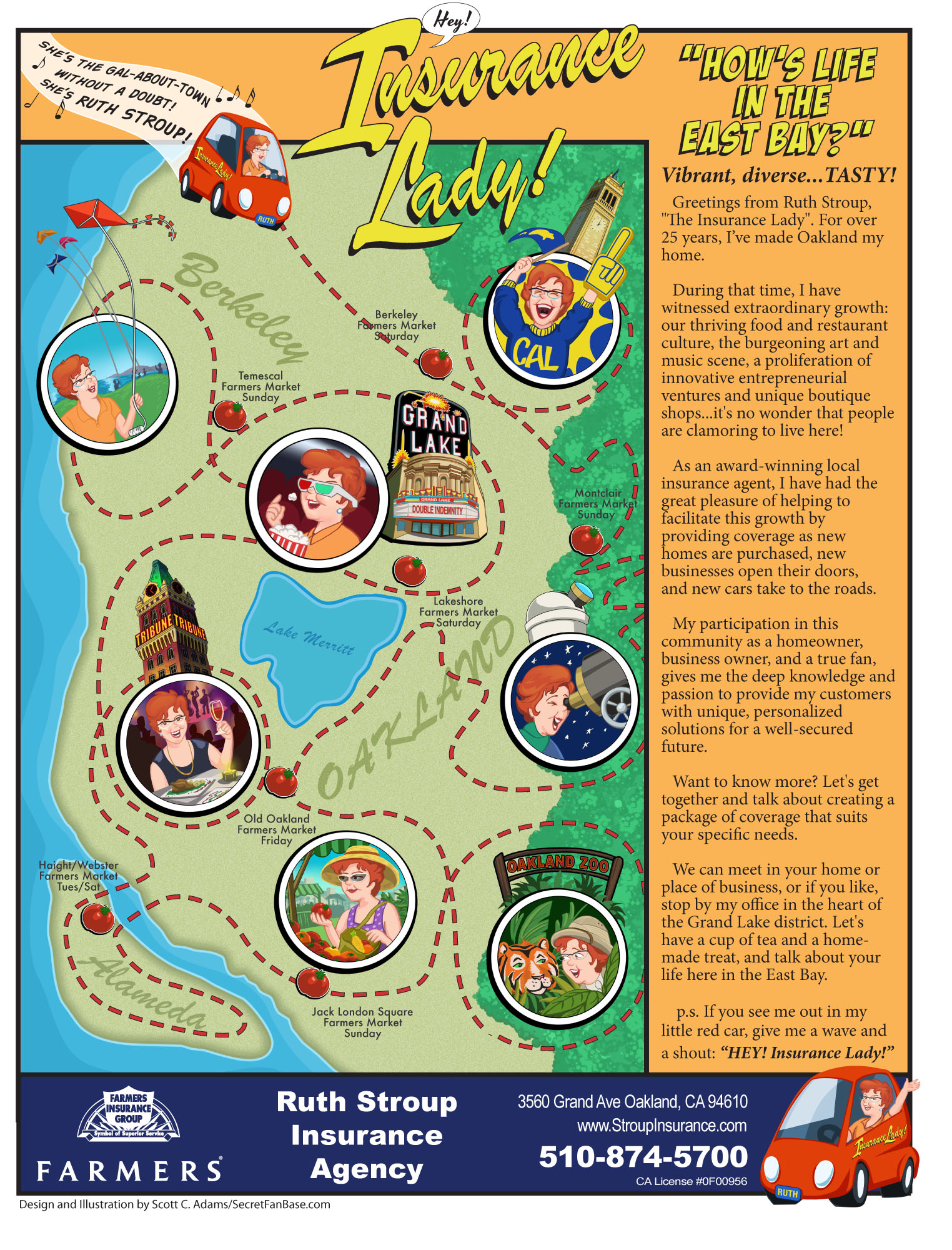 We used the image on 4×6 giveaway postcards, 6×8 direct mail postcards, small leave-behind business cards, and then on a 10 foot wide window of her office. The result is a dazzlingly colorful and visually interesting promotional piece that rebrands the agency and sets it firmly in mind as a welcome partner in the community.